"Property Lines"
is our web-based Newsletter designed to be different from the norm with interesting articles on pertinent B.C. real estate information. This is a high-quality marketing piece for REALTORS
®
to use to stay in touch with their past clients or current prospects.
Using beautiful colors and a bold design, this Newsletter's content is an interesting read and is sure to capture your client's interest from start to finish.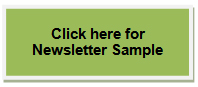 Easy to do
REALTOR'S
®
name, contact numbers, company name and logo, slogan and your photo are stored on our server and will be automatically placed into our Newsletter. You can download it on to your desktop as a PDF and send it to your client base or email it to your favourite professional printer or print it off yourself.
Content is already done for you but...
You can change your personal message on the bottom of Page 2 to suit your marketing purposes. Your message could contain your area statistics or "I will give you a free market evaluation," or Happy Easter, or "I have just changed companies," etc.




Back to Top
|
Home